A THRILLER LACED WITH A LITTLE ROMANCE AND QUESTIONS OF FAITH:
Buy nowTravel photojournalist Chloe McConnaughey thought she understood her brother Tate—a brilliant programmer willing to compromise anything to get ahead. She just didn't know that included her. When Tate dies unexpectedly, Chloe takes refuge on an assignment in the Caribbean where she meets Jack, a charming Manhattan escapee who almost has her believing life could turn around. But the illusion is shattered when a series of bizarre incidents leaves Chloe framed for murder and running from killers convinced .....READ MORE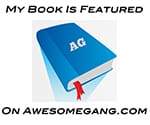 REVIEWS OF UNINTENDED TARGET
⭐️⭐️⭐️⭐️⭐️
"D.L. Wood writes an impressive first book in Unintended Target. The narrative is creative, full of action and adventure. Wood is a vivid illustrator, giving great attention to detail, penning vibrant location descriptions ...The characterization is enticing ... The heroine's sidekick, Jack, is ... mysterious, and has many veiled strengths which create a teetering balance between the two ... Wood keeps the chapters short, and keeps the reader engaged with suspenseful chapter endings. This book is hard to put down. As a piece of Christian fiction, Unintended Target is not preachy or overly religious. It is, however, inviting and compelling..."
⭐️⭐️⭐️⭐️⭐️
"Make this an INTENDED reading target - because it's great!  ... I loved how I woke up the other night to finish the cool movie I knew I had only seen half of...and then I remembered it wasn't a movie at all - it was this book. It's a very easy (and delightful) read and I'm excited to know Wood has more books in store. ...Highly recommended for lovers of fiction."
 "After the first couple of chapters I was hooked and could not find a good "stopping point": ... I find that I only read books on vacations due to the fact that I can't seem to sit and focus long enough to ever finish one at home. This book was definitely the exception! ... I ended up reading the entire book in one night! Looking forward to more from this author. Highly recommended"
"Can't wait for 2nd book in this series!!! Unintended Target is a page turner with lots of twist and unexpected turns. I could not put it down and I can't wait to get the 2nd book in this series. The characters are so complex and easy to root for. It's a clean thriller with hints of romance and a breath of fresh air for fiction!"
"Great read! Unintended Target is a page turner: Great read! Unintended Target is a page turner, suspense novel that is impossible to put down. Ranks right up there with the best known authors. I can't wait for the next book!"